ENHANCE will drive responsible societal transformation. Our strong alliance of seven European Universities of Technology will inspire and push for the development and utilisation of science and technology, for the benefit of society – turning global challenges into meaningful opportunities.
The ENHANCE Alliance is part of the ERASMUS+ funding programme for European Universities, powered by the European Commission. The initiative aims to create an innovative framework of European networks, fostering increased student and staff mobility as well as innovative forms of learning and engagement with society.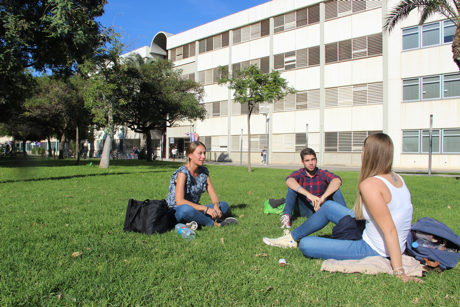 The aim of ENHANCE is to create a new European academic space for the interaction between innovative technological progress, society and our environment. The alliance is committed to socially inclusive and sustainable research and education. It applies inter- and transdisciplinary approaches and methods of co-creation and knowledge-exchange, to tackle to world's most pressing problems. To unlock our biggest potential, we allow the boundaries within our seven universities and society to become permeable. ENHANCE will ensure that education and research will have a positive social, economic and environmental impact. Our alliance will help to build a joint European sphere of knowledge, underpinning sustainable development, adhering to the highest standards of good practice in teaching and research, inclusivity and diversity.
The European values referred to in the Treaty of Lisbon form the basis for all activities within the ENHANCE Alliance to create common European education and research
The value and dignity of the human being needs to be central. Our ENHANCE Education Strategy will ensure that respect for the individual forms the basis for all our teaching, learning, research and administration.
Freedom of thought, autonomy in and ability for critical thinking is crucial to the development of technology and science in the service of humanity. A student-centered, challenge-based approach to learning will enhance critical thinking and enable progress and innovation. Enhanced freedom of movement between our institutions will foster a common European identity among all members of the Alliance.

In order to ensure democratic procedures, ENHANCE endorses a participatory governance structure and decision-making process, characterized by openness, mutual respect and broad participation of relevant groups, which include all members of university as well as organizations representing societal interests. Students as main stakeholders of the ENHANCE Alliance have a powerful voice in the governance structure and are co-creators of the educational offers.

Equality and human rights for all citizens are the basis for European integration, underpinning all policy and encompassing all areas. Educational opportunities and exchange within the European University should be accessible to all, independent of economic background, special needs or family circumstances. Our ombudsperson for diversity will ensure that these factors are taken into account in all our activities.

ENHANCE builds on the concept of the rule of law as a cornerstone of our society. Our cooperation is based on a clear set of rules, focusing on the creation of a transparent system that provides students with information and certainty regarding the academic recognition process.
ENHANCE represents a new alliance of research-intensive universities with a focus on science and technology, based on long- standing bilateral or network cooperation among two or more of the member institutions in other configurations. Our Alliance can thus draw on the experience, tested models and methods of collaboration at different academic levels in the various predecessor arrangements, scale these up to the level of the new confederation and enhance them by developing new structures and processes to make a quantum leap in cooperation.