First Staff week, held in UPV campus (València) focused on ENHANCE Alliance and its general aspects with specific emphasis in Key Goal 1: The European University of Technology to build the European Education Area. The sessions covered administrative training needs regarding the different topics and concepts developed within the work packages. Along 3 days, the participants had the oportunity to work on their technical and social abilities in an authentic international environment.
The activities of the SW were divided into 4 blocks and 18 h. of training.
Key topic of the day
Training Course
Coaching & workshops
Teamwork & summary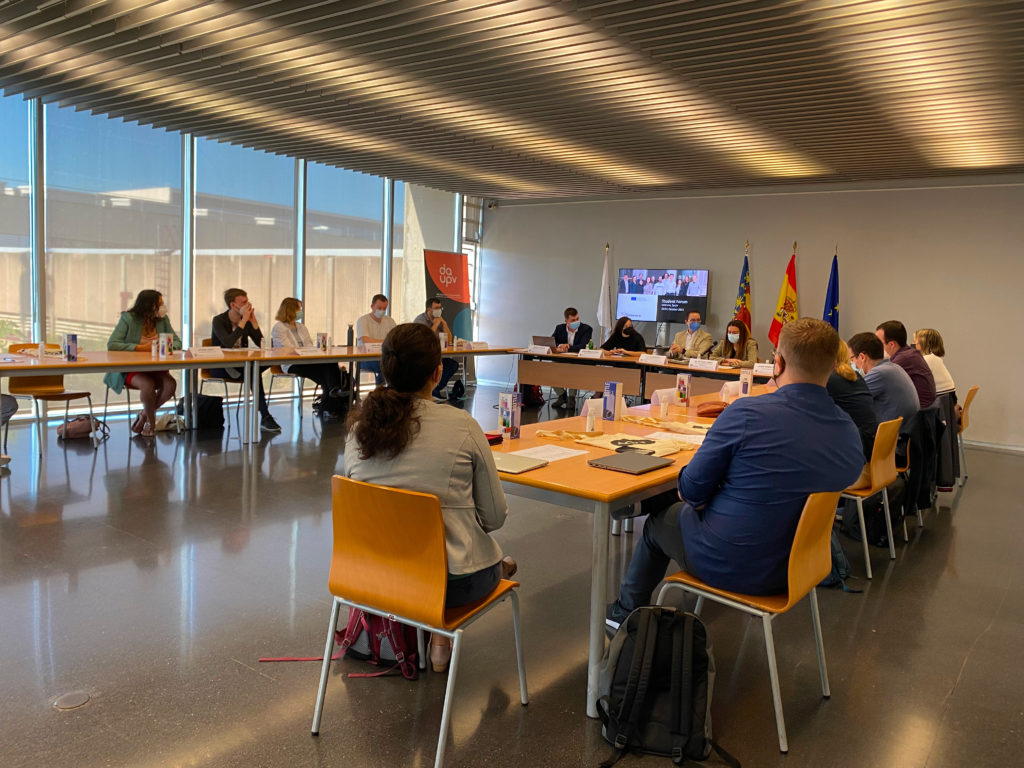 Description
The first Staff Week held at the UPV in November 2021 offered a general overview of the ENHANCE Alliance. For three days, the people involved took part in different inspiring sessions about innovation, internationalisation and soft skills. At the end of the staff week, the participants agreed their enhanced their awreness in managing modern university administration tasks.
Course organization and structure
Studying in a face-to-face and online workgroup allowed participants to test a hybrid mode training format and reach a broader understanding of the ENHANCE Alliance targets. Sessions include both theoretical and practical parts primarily focused on specific daily goals:
–      Day 1, International engagement, and alliance belonging: the ENHANCE feeling
–      Day 2, ENHANCE bottom-up innovation in university administration
–      Day 3, ENHANCE student participation and inclusion.
This Staff Week was designed to share a common understanding of the ENHANCE Alliance; therefore, a tailor-made approach towards the hybrid future of the European Higher Education and Research Area is used here.
Course assessment
The course assessment included various formal and informal tools ranging from questionnaires, focus groups discussions, one-minute papers, among others. Each course participant suggested several daily learning outcomes aligned with sessions taught and will undergo continuous assessment (individual daily pass/fail mark awarded by course tutors) gradually transformed into the final evaluation and certification.