The ENHANCE Alliance launches two challenges to tackle artificial intelligence and diversity and inclusion at European Education Area. This initiative is integrated into the ENHANCE Higher Education Innovator programme and will support the top six projects presented by teams formed by at least two different Alliance members with 210,000 Euros. 
The main objective of the ENHANCE Challenge is "to select the most disruptive ideas resulting from the joint efforts of the ENHANCE community. Thus, after being incubated for one year at UPV and NTNU, the awarded ideas will be integrated into the ENHANCE Alliance to improve the European education system", says Professor Elena de la Poza from UPV and Project Coordinator of the ENHANCE Challenge.
If you are a student, academic or administrative staff from any ENHANCE member university, this is your opportunity to work in an international hybrid competition to tackle the most challenging issues at European Higher Education Institutions (HEIs). It is a unique opportunity to realise the most disruptive ideas to improve the European education system.
Join the first international hybrid competition in teams composed from the ENHANCE community to tackle one of these two challenges:
Challenge 1: Enhance diversity and inclusion of students with fewer opportunities at the university

Challenge 2: Enhance the use of artificial intelligence in university administration
Participants will compete by teams (recommended 7 people). Each team will consist of people from at least two different Alliance member universities and a maximum of seven. Gender diversity and diversity in participants' profiles (student, academic ⎯included teaching staff⎯, or administrative staff ⎯included technical staff-) is highly recommended.
Join the competition by registering individually, and you will have the opportunity to team up online.
Only 210 seats are available!
Phase 0: 28th April 2022 – TEAM UP session, find your team to start the competition.

Phase 1: 5th-6th May 2022 – Up to 210 virtual participants will connect online through Slack and Zoom to interact, learn, and develop innovative ideas.
Participants will have the opportunity to tune in for plenary sessions and engage with asynchronous content to design their thinking process.
Teams will deliver pitches addressing one challenge. The best five ideas for each challenge will be selected for the final stage in Valencia (UPV Campus).
Phase 2: 24th-25th May 2022 – 10 finalist teams will meet in Valencia and share their experiences through keynotes and workshops.
All participants will interact directly with the professionals through the platform during the two stages of the challenges to learn more about them. A certificate of participation, including 34-hour training (3.4 ECTS), will be provided.
The finalist teams (10 teams) will receive a budget for travel expenses to Valencia and participate in the final, presenting their ideas to an international board.
The top three ideas per challenge will be funded with up to 35,000 Euros per team*. They will also be rewarded with an incubator programme (2 days training-mentoring for each winning team at NTNU (Challenge 1) and UPV (Challenge 2) as well as travel and accommodation in Autumn 2022).
Registration will be open on 1st April 2022.
*the amount funded will depend on the financial needs foreseen by the team. The funds will be allocated and managed within the ENHANCE institutions in agreement with the team members. UPV students will be awarded with a travel budget to an ENHANCE member university.
1. Team composition 30%
Diversity in members' profiles (student, academic, administrative staff), gender and university will be considered.
Teams will be formed by members from at least 2 Alliance Universities and a maximum of 7.
2. Ideas 70%
Applicability to all Alliance partners: 20%
The innovative character of project and quality of organisational change: 20%
Expected outcomes and impact after 1-year project: 15%
Sustainability of the project (economic & environmental drivers): 15%
Enhance diversity and inclusion of students with fewer opportunities at the university
Societal, technological, and environmental transformations are happening at great speed. Universities need to adapt, and ENHANCE wants to enable the necessary change through the ENHANCE Organizational Change Incubators. To foster bottom-up innovation in university administration, ENHANCE invites administrative staff, academic staff, and students of all 7 member universities to form international teams and develop project ideas in the pilot topic:
ENHANCE DIVERSITY AND INCLUSION OF STUDENTS WITH FEWER OPPORTUNITIES AT THE UNIVERSITY
Diversity and Inclusion are core values of ENHANCE Alliance. We want to become a European University for everyone. This will only be possible when we fully embrace the diversity of people in our alliance and give everyone the same chances to participate in university life without experiencing any barriers. Nevertheless, some specific groups of students experience huge barriers that prevent them from participating. You can find out more about these barriers in the resource documents.
ENHANCE universities are already doing a lot to remove these barriers, as described in the annual report. But is it enough? How can we remove these barriers altogether? How can we improve our current activities in ENHANCE further? We need new ideas for old problems! This is what we are looking for today! Come and join the #ENHANCEChallenge on Inclusion and Diversity.
Three steps to go:
1) Read the inspirational resources (See below)

2) Identify an action field (See below)

3) Generate an Idea &Work on your solution by Joining the challenge! (Register Now)
1. Mainstream diversity and inclusion:
This action field focuses on finding ways to mainstream diversity and inclusion. How can this topic be a standardised topic to consider in decision-making processes? How can we reach a higher acceptance for the need of these topics?

2. Empower underrepresented groups:
This action field focuses on the empowerment of underrepresented students especially. How can we empower and encourage them to participate more in university life? Check out the inspirational resources to learn more about who these groups are and their needs.

3. Offer training for building consciousness:
How can we make the majority of students who are not disadvantaged more aware of the problems of those with fewer opportunities?

4. Use new technologies for more inclusion:
How can new technologies like artificial intelligence help us become more inclusive in organising our universities?

5. Remove barriers:
This action field focuses on the concrete barriers that students with fewer opportunities face in their daily life. What keeps them away from participating in university activities? Find out more about the identified barriers in the resources below.
Enhance the use of artificial intelligence in university administration
Societal, technological, and environmental transformations are happening at great speed. Universities need to adapt, and ENHANCE wants to enable the necessary change through the ENHANCE Organizational Change Incubators. To foster bottom-up innovation in university administration, ENHANCE invites administrative staff, academic staff, and students of all 7 member universities to form international teams and develop project ideas in the pilot topic:
ENHANCE THE USE OF ARTIFICIAL INTELLIGENCE IN UNIVERSITY ADMINISTRATION. 
The field of artificial intelligence (AI) is one of the most vibrant research and innovation topics in recent years. As an Alliance of leading Universities of Technology, ENHANCE unites a lot of technical expertise, which we aim to take advantage of through our Incubator Challenge. Together with you, we want to find out how typical AI applications like virtual assistants, chatbots, content moderation systems, image recognition and processing algorithms or security concepts could be used to support the administration or teaching and learning at Higher Education Institutions. We believe that AI can help us build the European University of tomorrow and design this European University as innovative, diverse and sustainable as possible. We are eager for your ideas and encourage you to develop your solution with team members from all across the ENHANCE community. Join the #ENHANCEChallenge on artificial intelligence and show us your vision of the future.  
Three steps to go:  
1) Read the inspirational resources (See below)  

2) Identify an action field (See below)  

3) Generate an idea and work on your solution by joining the challenge! (Register Now)
For orientation, we would like to suggest the following action fields to stimulate your thoughts about AI in Higher Education. But maybe you are thinking about something completely different? No problem! Go ahead and develop your very own idea!
1. Profiling and prediction:
Many AI applications are leaning models based on the assessment of large data. By creating user profiles, they might be able to predict students' behaviour, e.g. regarding their course selection or the likelihood of dropping out from a course. Which responsibilities result from such prediction possibilities? How could counselling offers be tailored to support students better? Which administration offers could be re-designed if we were able to predict the behaviour of learners or maybe also teachers? Which data would be helpful, and under which circumstances should we be allowed to create such profiles?

2. Assessment and evaluation:
Assessment and evaluation don't need to only focus on the grading of students. Maybe even more interesting might be how students evaluate lectures and offers. Evaluating learning offers is often difficult as no one likes to fill questionnaires. At the same time, students are often publicly chatting about lectures or are participating in online forums of different courses. Could we use AI to analyse how students communicate about a particular education offer to improve it?

3. Adaptive systems and personalisation:
Not everybody is learning the same way. While some of us prefer to have a general overview first, others start collecting knowledge based on a specific detail. Some prefer to study books for hours; others listen to podcasts or need to have a real lecturer explaining scientific contexts. What if our content management platforms could adapt to the individual learning type of each student? Organising the offered material based on personal preferences? Would it be possible not only to share material of already selected courses but also to offer links to other courses and topics that might be of interest to the student?

4. Intelligent tutoring systems:
Universities are large, complex and (at least in the first semesters) undiscovered systems. Students need support discovering their new environment, and often people working in counselling are answering the same question again and again. How could AI guide the orientation of students in the university system? Could relevant information be organised in a more intelligent way for each student? But also, during classes and courses, students require different information at different times, depending on their learning type. How could AI help to design course content more individually?

5. Ethical and legal implications:
AI is great and can help us to get better in many ways. But what happens if we hand over more and more responsibility to algorithms and software? Are there any limitations when we expose students and staff to the judgement of AI? How can such concerns be incorporated into our strategies, and which are suitable models of participation for the university community if AI applications are introduced? Of course, this should be a cross-cutting theme for all ideas and solutions developed in our challenge. Still, a convincing model of participation or an idea on how to implement a strategic process towards AI application will be interesting solutions to our challenge as well.
Resources:
We want you to dive deeper into the topic of AI and have selected some material that you could use as the starting point for your own research on the topic:
A lecture by Moshe Vardi on how AI may shape the future of the workplace.
An interview with Moshe Vardi about the same topic.
A paper about "Systematic review of research on artificial intelligence applications in higher education".
Mr. Israel Griol
Universitat Politècnica València
BSc. Lorena Pedrós
Universitat Politècnica València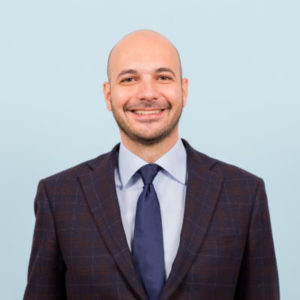 PhD Alberto Celani
BRAVE M&T Spin off-Politecnico di Milano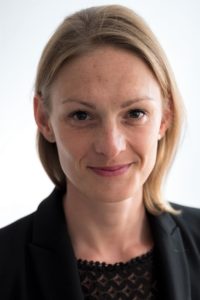 MSc. Kathrin Philipp
Technical University of Berlin
PhD candidate Rosaliia Pait
Technical University of Berlin
València is located on the eastern part of the Spanish Mediterranean coast. With a multicultural past, Valencia is the third-largest city in Spain. Valencia embraces culture and tradition from the past combined with singular architecture, exciting gastronomy, nightlife, and beautiful white-sand beaches.
The heart of Valencia's Old Town is the result of the different cultures and civilizations that have passed through the city: from Iberians, Romans, Visigoths, Moors and up to its modern cosmopolitan city of the present times. Valencia displays something for everyone such as sightseeing to discover its history, relax on the beach, enjoy the fantastic cuisine and simply go shopping at modern malls, stores, and boutiques.
Delight yourself with the enchanting Barrio del Carmen. Also, you can find unique architecture like the City of Arts and Sciences just with a short bus ride or bike ride along the Turia bed river, the large green lung of the city with more than eight kilometres.
The City of Arts and Sciences is made up of five magnificent futuristic structures: the Hemisfèric (IMAX cinema and digital projections), the Umbracle (a landscaped vantage point), the Príncipe Felipe Science Museum (an innovative centre of interactive science), the Oceanográfic, the largest aquarium in Europe, the Palau de Les Arts Reina Sofía, an international Opera house, and the Ágora which gives the complex a multifunctional space.
Then, you can head for the Malvarrosa beach and experience authentic paella, which is a traditional Valencian dish. Valencia not only offers its world-famous paella but many other famous gastronomical dishes such as all i pebre, fideuà, olleta…. To end the perfect Valencian meal, there are local desserts such as turrò nougat, arnadí, pumpkin pie, and the most famous Valencian drink, horchata.
Characterized by its blue sky, the city boasts over 300 sunny days per year; the average daily temperature in May is around 20-24ºC and 20ºC at night (64-66ºF), while the average sea temperature in May is 18º.
More information at visitvalencia and comunitatvalenciana.
#ENHANCEChallenge  
Stage 0 (28th April) and Stage 1 (5-6th May) will be held online. 

 Stage 2 (24-25th May) will take place in the Faculty of Business Administration and Management of the Universitat Politècnica de València (UPV) at the Valencia city Campus. 
The plenary sessions of the #ENHANCEChallenge will be hosted in the Plenary Room (2nd floor Faculty of Business Administration and Management, Building 7J) while the teams will work in rooms AM-3 and AM4 (ground floor, adjacent to the Main Building Faculty of Business and Management). 
[photos]
Here you can find an interactive map of the university to help you locate the building 7J.
About
ABOUT UPV LOCATION:
The UPV- Vera Campus site (Camino de Vera S/N. 46022 Valencia) is located to the north of the city of Valencia in a peaceful setting that borders with traditional farmland and 5 min. walk from Malvarrosa Beach//15 min. from Patacona Beach. It consists of nearly 60 buildings arranged in an orderly manner around the Agora, which is the centre of life on campus. There are over 108,000 square metres of green spaces that blends an open- air museum of sculpture.
How to reach Valencia
From the Airport to downtown: 
By metro:  
Line 5 Aeropuerto/Torrent Avinguda- Neptú. Approx. every 10-20 minutes.  
Line 3 Aeropuerto / Palmaret- Rafelbunyol (Metrovalencia). Approx. every 10-20 minutes  
Fare to/from city centre: approx. €3.90. Approximate journey time: 20 minutes.  
By bus:  
Fernanbus, Line 150 Valencia – Manises – Aeropuerto: Timetable: Airport-Valencia: 6:30, 7:00, then every 30 minutes until 21:30 / 22:00. Price: approx. €1.40. Approximate journey time: 40 minutes. 
By Taxi:  
Approx. cost airport-city centre: approx. €20. –  
By car: Take the V-11 road which connects the A-3 (Madrid to Valencia motorway) with the V-30.  
How to reach UPV-Vera Campus 
From Valencia Airport to UPV-Vera Campus:  
By 

metro 

(25 min): MetroValencia 

5€ 

(Recommended) 

 

By 

taxi

: (25 min) ~20€ 

 
By 

bus

: (34 min) ~1.5€ 

 

More info 

 
From downtown to UPV-Vera Campus: 
By taxi from any city area: 8 Euros (approx.). Specify as destination: Street "Avenida dels Tarongers", "Universitat Politècnica de València. Access to the campus through the gate L, next to "Colegio Mayor Galileo Galilei".

 

By bike: There is a public service to use bikes throughout the whole city. This service is called 

Valenbici

. In campus you can find several stations where to park the bikes.

 

By underground, combined with tram:

 
Take line 3 or 9 in Xàtiva or Colón station, towards "Rafelbunyol" or  "Alboraya-PA".

 
Get off the underground in the station "Benimaclet". 
Leave the underground and go up the street to get the tram. Then, get the tram Line 4 to "Dr. Lluch" or Line 6 to "Marítim-Serrería". Both lines use the same railway. 
Get off the tram at station "Tarongers". 
The underground ticket you should buy is Zone A, valid for all underground and tram lines in Valencia city. 
From the harbour/beach area to UPV-Vera Campus 
The university is just 15 minutes' walk from the Malvarrosa beach, although the port area is further away. You can reach the university from the port by taking the tram in "Marítim-Serreria", "Francesc Cubells" or "Grau Canyamelar" (line 6) towards "Tossal del Rei". Then, get off the tram at station "Tarongers".

 
Who is eligible to participate?
We welcome participants of all profiles (students, academics, or administrative staff) affiliated with any member of the Enhance Alliance until June 2023 (the end of the financed incubator program). 
We aim to involve a diverse, passionate group of individuals from a range of backgrounds because we know this enriches the Challenge experience and output. 
How do I participate?
Fill out the registration form from April 1st  (April 28th Phase 0 starts). Be quick, and don't miss one of the 210 available seats! 
Do I need to come with my own team? 
Nope! What makes this Challenge special is that you will be put on a team with individuals you don't know. Teams will be formed under the ideas presented by participants in the registration form. We will select the best 30 ideas to post. Then, participants will join the ideas to create the teams. We do this specifically so that participants have the experience of working in a diverse group. Also, the team composition weighs 30% on the final score (see assessment criteria). Thus, diversity in your team is a plus! 
So, we encourage you to come with an open mind and be ready to meet and work with new people! 
How are teams formed?
Participants will work together in teams of 7 members. We will form teams based on challenge preferences, ensuring that groups are diverse. 
What do winning teams get?
Winning teams (3 teams for each Challenge) will be awarded 35,000 euros to finance their project idea. In addition, winning teams will be provided with a 2-day workshop at NTNU for Challenge 1 and UPV for Challenge 2 in Fall 2022. Also, mentoring and technical support will be provided. 
Are there any outside speakers or networking opportunities offered?
Yes! The Challenge partners with outside organisations to sponsor challenges. Each team will be provided with mentors who are subject experts. Each Challenge also features a keynote speaker to broaden our exposure to issues of bias. Given the diversity and experiences of our participant pool, it is likely that participants will learn as much from each other as they do from keynote speakers and mentors. There are formal and informal opportunities throughout the Challenge to connect with our keynote speaker, group of mentors, and fellow participants.
Dr. Elena de la Poza
ENHANCE Challenge Coordinator (UPV)
Dr. Beatriz Pastor
Universitat Politècnica de València
Dr. José V. Benlloch-Dualde 
Universitat Politècnica de València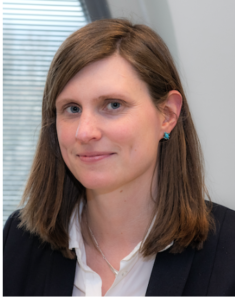 Dr.Ulrike Hillemann-Delaney
Technische Universität Berlin
Piotr Pałka, Ph.D.
Warsaw University of Technology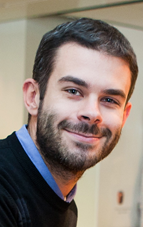 Melih Özkardes is the ombudsman and the work package lead of Diversity and Gender Equality in the European alliance ENHANCE, which consists of seven leading Universities of Technology. He is a full-time member of the division International Strategy at RWTH Aachen University. His primary focal point is to enhance diversity and gender equality and the inclusion of groups with fewer opportunities in all alliance activities. His previous career path can be characterised by these keywords: "Sport for all", "European youth work" and "Non-formal and formal education". In his previous positions, he worked for a European think thank and expertise centre as a program maker, which fosters debates about European issues. He also worked in several sports organisations and universities as a manager and project coordinator. He has been very active as project initiator and coordinator in Erasmus+ and European Solidarity Corps since 2005. He is also working as an expert for Erasmus+ and as a non-formal learning trainer in the European youth field. He feels himself very much at home at RWTH as part of this cross-border alliance. Melih is living in Maastricht with his wife and his three children.
Luca Mottola's research lab develops new technologies at the frontier of Internet of Things, including nanosatellites, mobile and low-power embedded computing, and Internet-connected robotics. These technologies have been downloaded 10,000+ times, have been used by half a dozen companies to create new products, and are currently running in hundreds of embedded devices around the world. To date, Luca Mottola is the only European researcher to be granted multiple times with the ACM SigMobile Research Highlight and to ever win Best Paper Awards at multiple flagship conferences of both ACM SigMobile and ACM SigBed. He is General Chair for ACM/IEEE CPS-IoT Week 2022 and past PC chair for ACM MOBISYS, ACM SENSYS, ACM/IEEE IPSN, and ACM EWSN. He is a Google Faculty Award winner and an associate editor of IEEE Transactions on Mobile Computing, ACM Transactions on Sensor Networks, and Elsevier Computer Networks. He holds or held visiting positions at RI.SE Sweden, Uppsala University, NXP Technologies, TU Graz, and USI Lugano. 
PhD David Roldán Martínez is Senior Solutions Architect for EMEA at Sensedia, one of the top API Platform Providers according to reports from Gartner Group or Forrester Research. Additionally, he is associate lecturer at Universitat Politécnica de Valencia (UPV) and is also part of the Valencian Research Institute of Artificial Intelligence (VRAIN). 
David also has worked for Capgemini and Sopra Sterea and, prior to that, he was Senior Analyst at UPV, where he managed two of the most strategic corporate solutions, PoliformaT and EBRON.
He is an Open Source enthusiast and he has been involved in several OS Projects: Sakai and Jalview. In the former, he was acknowledged with a Sakai Fellowship award in 2011 because of his contribution to the software and the community, where he was Sakai Foundation Lead for Iberoamerica, Spanish Sakai Universities Lead, and Sakai CLE QA Lead for i18n. In the latter, he was Jalview i18n Lead and also contributed with software patches.
He is an expert in APIs and Digital Transformation. So, if you are facing one and you think he can help you, he is always ready to have a quick chat with you (https://meetings.hubspot.com/david-roldan-martinez) or contact him at https://www.linkedin.com/in/davidroldanmartinez/.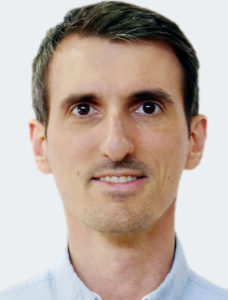 Joaquin Taverner is a postdoctoral researcher in artificial intelligence at the Universitat Politècnica de València (UPV) and a member of the Valencia Research Institute for Artificial Intelligence (VRAIN). He received his Ph.D. in computer science in 2022 and a master's degree in artificial intelligence from UPV. His main research focuses on affective computing, human-machine interaction, intelligent agents, and computational argumentation systems. He has made several publications in peer-reviewed international journals and conference proceedings and he has participated in some national research projects. He has worked as a coacher of digital tools at the Business Consulting School of Management (BCSM).
Alejandro Pérez González de Martos is a Research Assistant and Computer Science PhD student from Universitat Politècnica de València (UPV), and member of the Valencian Research Institute of Artificial Intelligence (VRAIN). Since 2012, he has been involved in multiple EU-funded projects regarding the development and application of different Natural Language Processing (NLP) technologies, such as Automatic Speech Recognition (ASR), Machine Translation (MT) and Text-To-Speech (TTS) for enhancing accessibility and engagement in online learning environments. Alejandro's particular expertise focuses on speech synthesis, currently completing his PhD on the application of neural TTS technologies for the automatic speech-to-speech translation of Open Educational Resources and other educational contents.
Since 2019 he is also a part-time consultant for AppTek, a leading Artificial Intelligence and Machine Learning company providing Human Language Technologies for the enterprise, including ASR, MT and TTS.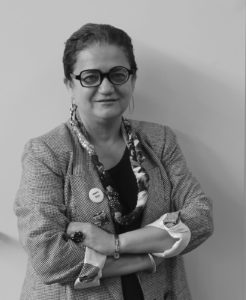 Chele Esteve Sendra is Ph.D. Senior lecturer, Degree, and master's in Industrial Design and Product Development at the School of Design Engineering, Universitat Politècnica de València, Spain. For more than two decades she has been working on design for sustainability and social innovation as a researcher. Prof. Esteve is a Chairwoman of the Digital Gap and Functional Diversity (Cátedra de brecha digital y diversidad funcional UPV). She is the coordinator of ETSID Desis Lab, an International Network on Design for Social Innovation. Additionally, is a visiting professor at the College of Design and Innovation, at Tongji University in Shanghai, China.
Maria Muñoz Blanco is the Director General at the Generalitat in the Regional Ministry of Universities, Science, Innovation and Digital Transformation (Comunidad Valenciana, Spain). She leads policies to tackle the digital divide in society, from multiple perspectives (territorial, age, gender and disabilities), focusing on promoting the access to technology, the improvement of digital skills and increasing trust in technology.
She holds a Bachelor´s degree in Sociology and Anthropology; a Bachelor's degree in Political Science from the Université Saint Louis (Brussels); and a Master's degree in Information and Communication from the Université Libre de Bruxelles (Brussels).
Her career has been developed in the field of NGOs and International Organisations. She previously worked as a program manager for the UNESCO office in Bamako (Mali) where she worked on building peace through inclusive, peaceful, and resilient societies with a special focus on youth and gender, and promoting an environment conducive to freedom of expression and the safety of journalists. She also worked in other international and national NGOs such as International Crisis Group (Brussels) or Solidaridad Internacional (Alicante) as a project manager.